AUSTIN CHRONICLE
Van Tour (World)

Filled with sass, shout-along choruses, and rawboned guitar, 2008's Let's All Go to Bed put the Mother Truckers at the head of the class when it comes to Austin country rock. Van Tour follows in a similar vein,... the Truckers really hit their stride with the disc's last four tunes. "Size of the Sun" and "Concentrate" house Collins and Zee's coziest harmonies, the latter's guitar work on "Summer of Love" fusing Billy Gibbons and Joe Walsh, and the closing title track is just the right combination of goofy wordplay and 90 miles per hour country stomp.   - Jim Calgiuri


THE AUSTIN AMERICAN STATESMAN
"Austin's Mother Truckers, who've penned an instant pop classic with `Keep It Simple,' from their new `Van Tour' CD. The tune, featuring Teal Collins' sensational soaring vocals, has a nostalgic Top 40 radio feel, as it yearns for love minus drama. Zee and Collins are probably the most talented guitar/vocals tandem in Austin since David Grissom used to play with Lou Ann Barton in the '80s."  -Michael Corcoran

CHUCK EDDY
The Mother Truckers have now made three straight albums that I like -- how many bands have that kind of winning streak? Not many. " Van Tour" leans more toward blues-based, Stonesish rock. My favorite track is probably the opener, "Alien Girl"  it has a riff that reminds me of T. Rex!  "Summer Of Love" is an obvious ZZ Top move and simultaneously the most metal and most country song on the album.  Bottom line: Lots of good stuff- Chuck Eddy freelance witer for Village Voice, SPIN, and other fine music publications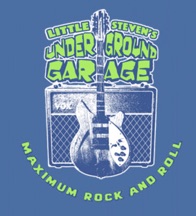 LITTLE STEVEN'S UNDERGROUND GARAGE

*the Mother Truckers song "SUMMER OF LOVE" has been chosen as one of the "Coolest Songs in the World" on the "Little Steven's Underground Garage " SIRIUS Satellite radio show.  2008's "STREETS OF ATLANTA" was also chosen for this same distinction.



GUITAR PLAYER MAGAZINE

"My theory is if you start on a good note, and  you end on a good note, you can hit anything in between." That only describes part of Zee's maniacal approach to guitar. It's his ability to combine Rock, Blues, Country, and Americana in a single tune that makes his bands' latest 'LET'S ALL GO TO BED" such a 6-string HOOT! -Matt Blackett

GUITAR PLAYER MAGAZINE

"... An unholy hybrid of Joe Walsh and Paul Gilbert, shreds picks and squawks through the lead....No matter how technically dazzling his [guitar] playing gets, it always keeps a refreshing sense of humor. This album "Let's All Go To Bed" is a MOTHER-TRUCKING BLAST! -Matt Blackett


GUITAR PLAYER MAGAZINE

For his raw tone Zee cut the main tracks with 3, mid-seventies, 100-watt Marshall JMP half-stacks with contrasting sounds that range from very clean, to super distorted, and often used a splitter box to play all three amps simultaneously. To double or augment certain tracks Zee chose from his 81' Gibson Les Paul Custom, 95' Gibson SG,  and Fender American Standard Strat. - Lisa Sharken


THRASHER MAGAZINE

This band is a trove of talent from guitar virtuosity, to male/female vocal harmonies that give Gram Parsons and Emmylou Harris a solid run for their money. Their styles mix Blue Ridge reverence with Wild West rebellion and a strong dose of Texas tenacity.
- Eben Sterling


THE VILLAGE VOICE

Broke, Not Broken" recommended in The Village Voice's top 12  "Eddytor's Dozen" I'm liking the Mother Truckers' "Broke, Not Broken" a   really happy, good-natured, sun-baked album.
-Chuck Eddy 

MSNBC

...For a real taste of Austin flavor, local legends The Mother Truckers will keep you pleasantly immersed in their brand of Country-rock .
-Michael Ventre

THE AUSTIN AMERICAN STATESMAN




— "I know that I give a lot of records four stars. After hearing "Let's All Go to Bed," I'd like to go back and give some of them three stars instead." - 4 stars out of 4. They pack the Continental Club every Thursday, get regular airplay on KGSR and have a charming new CD "Broke Not Broken," which has been flying off the shelves at Waterloo Records. The group celebrated this year by playing Willie Nelson's Fourth of July Picnic in Fort Worth. -Michael Corcoran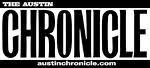 THE AUSTIN CHRONICLE

This Austin-based quartet barreled into town with big-rig harmonies, honking' vocals, and 18 wheels of roots-rock bravado. Last year's CD Broke, Not Broken was a diesel-powered kick in the pants, bubbling over with enough honky-tonk heartache, country blues, and asphalt rock to fuel a fleet of Freightliners on a run to the Yucatan and back." – Margaret Moser, Austin Chronicle

With a twang-infused sound, Barely a year after relocating here from San Francisco, the Mother Truckers are practically the Austin, South Congress house band.
- Chris Gray


AUSTIN MUSIC MAGAZINE

Principal songwriters and co-lead vocalists Josh Zee and Teal Collins exude effortless chemistry. So often, when a band has two distinct songwriters, their fans fall into camps that favor one or the other, not with The Mother Truckers . Not only is the whole band on the same page, they finish each other's sentences.
-Dante Domonick


SF WEEKLY
Josh Zee (formerly of local band Protein) and Teal Collins take turns writing the brilliant songs on this album and sing beautifully together throughout. A little bit country, a little bit rock - the Truckers mix it up to create a unique and amazing combination that's likely to restore your faith in songwriting.-SL